ForwardX Apex
Autonomous Forklift
THE MOST INTELLIGENT AUTONOMOUS FORKLIFT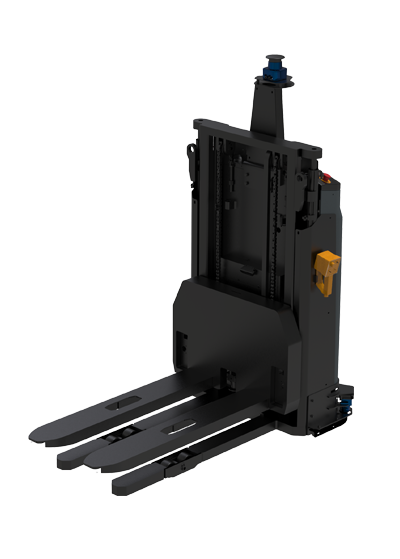 Add Apex autonomous forklifts to your workflows for a safer and more productive environment. Apex AMRs will automate pallet movement to free up employees to focus on value-added picking time, returns processes, and/or shipment packing and organization.
Through the leading multi-sensor fusion technology and computer vision, Apex accurately perceives any changes in its environment of static and/or mobile obstacles and is able to identify the angle at which a pallet is positioned and adjust autonomously in real-time.
Apex C1500-L
Payload capacity of 3,306 lbs with a lifting height of up to 9.8 ft that can support GMA and Euro pallet movement workflows.
Apex 1400-L
Payload capacity of 3,086 lbs with a lifting height of up to 4.9 ft that can support Euro pallet movement workflows.
 
Apex 1400-L
Apex C1500-L
Dimensions
Length
1665 mm (65.55 in)
2,450 mm (96.45 in)
Width
950 mm (37.4 in)
1,112 mm (43.77in)
Height
1,900 mm (74.8 in)
2,200 mm (86.61 in)
Payload
Weight
880 kg (1,940 lbs)
2,700 kg (5,952 lbs)
Max. Payload
1,400 kg (3,086 lbs)
1,500 kg (3,306 lbs)
Fork Dimension
1,150×170×60 mm
(45.27/6.69/2.36 in)
1,070×120×40 mm
(42.12/3.93/1.57 in)
Max. Fork Height
1,500 mm (59 in)
3,000 mm (118.11 in)
Load Center
600 mm (23.62 in)
500 mm (19.69 in)
Navigation & Positioning
Navigation Mode
Road Network
Positioning Mode
Laser SLAM/Visual Tag/Visual Semantics
Communication
Wi-Fi and Cellular Network
Yes(4G/5G, Optional)
*The information, pictures, and claims made in this document are for reference purposes only
Using our AMRs and deep learning software algorithms, our mission is to add value to people's lives and businesses' operations. We envision a future where a network of intelligent robots enhances human potential and allows businesses to become the best employers they can be.