In person conferences and trade shows are back and in full force! If you've already registered for ProMat (or still considering it), having a plan of action will help you take full advantage of everything it has to offer.

---
What's ProMat?
ProMat is the largest North American supply chain expo, powered by MHI, and is free to attend. The event takes place every other year (on odd-numbered years) at McCormick Place in Chicago, IL. This year the event runs from March 20–23 from 10:00 AM – 5:00 PM daily, except the 23rd which ends at 3:00 PM.
Over 1,000 of the globe's top manufacturing and supply chain solution providers will be exhibiting, showing off new innovations in software and hardware. You'll be able to see and interact with 100s of new products and solutions, pick from a list of over 150 educational seminars to attend, and hear from experts at four exciting keynote speeches. As an added bonus, one of the US's best new comedians, Nate Bargatze, will be performing at MHI Industry Night on Wednesday, March 22 from 4:30–7:00 PM in the Grand Ballroom.
With so much going on, it can be a bit intimidating. That's why we've put together this list of 5 things you can do before you get to the show floor.
---
1) Make a List!
Exhibitors
First, you're going to want to decide on what types of products, services, and solutions are most important to you. With over 1,000 exhibitors, not every one is going to fit your needs. The ProMat exhibitor directory lets you filter by keywords, product categories, solution centers, industries, and more. Go through it carefully and write down each company and their booth number in your notebook or on an excel sheet. This will help you filter out some of the noise and ensure you make enough time to see everyone that's most important for you.
Once you have your list of companies and booth numbers, you're going to want to check out the show floor. McCormick Place is big, and you don't want to be going back and forth all day. Use your list of prioritized exhibitors and group them into sections so you can optimize your time and save your legs!
Seminars
Exhibitors aren't the only thing you're going to want to prioritize though. There are over 150 educational seminars to choose from, and it's quite literally impossible to attend them all. Check out the list and pick a few of the most important ones to you. Be prepared to choose some backups, as the seminars can fill up quick!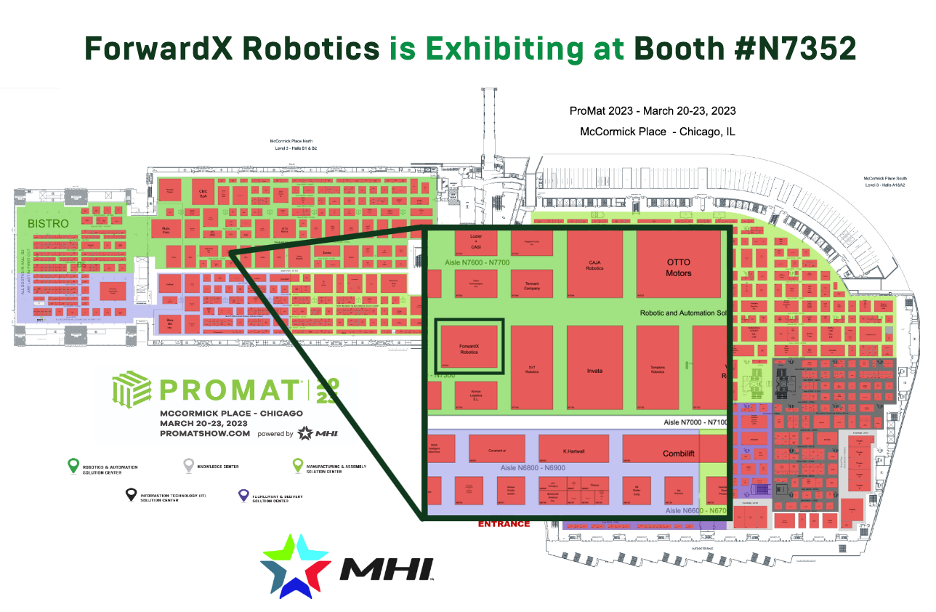 ---
2) Start Scheduling 1-on-1 Meetings
ProMat is a busy time for both attendees and exhibitors. Many exhibitors will be offering 1-on-1 meetings and demos throughout the show. However, slots will fill up quick! So, you're going to want to either keep an eye out for when your top priority companies start advertising them, or better yet, reach out to them yourself. The exhibitors are there for you, so they'll be happy to hear that you're interested in meeting them.
ForwardX Robotics is already scheduling 1-on-1 sessions, and you can secure your slot here with your preferred date and time.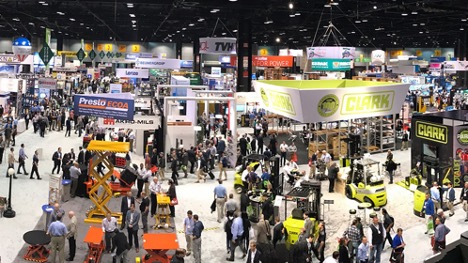 ---
3) Network, Network, Network
Get in the mood to speak to people and expand your professional network. As you meander through the aisles, speak to the exhibitors that interest you. Talk to the people around you that are checking out the same exhibits. You never know what it might lead to, and ProMat is the best place to do it.
ProMat also offers a variety of networking sessions:
Women in Supply Chain Forum: Monday, March 20 | 12:00–5:00 PM
MHI Young Professionals Networking Event: Monday, March 20 | 5:00–6:00 PM
WERC Connects Panel Discussion – Growth Through Disruption: Tuesday, March 21 | 12:00–2:00 PM
MHI Industry Night with Nate Bargatze: Wednesday, March 22 | 4:30–7:00 PM
Be sure to make time for any that fit for you. More information on each session can be found here.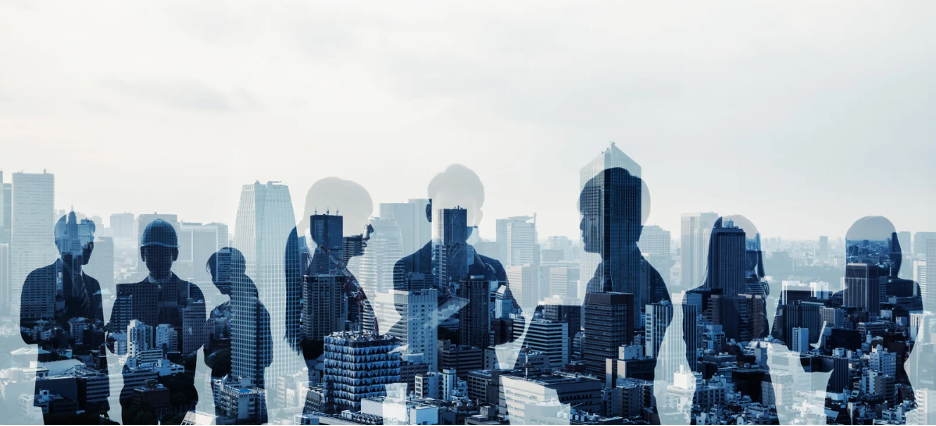 ---
4) Block Out Some Free Time
Give yourself a couple hours of free time at the event to just wander around. While all the exhibitors are doing their best to market their presence before the show, it's impossible to reach everyone. So even if a company didn't make your list, you may find some hidden gems scattered among the booths that you missed. You never know where you'll find some new inspiration, partnership opportunities, etc.!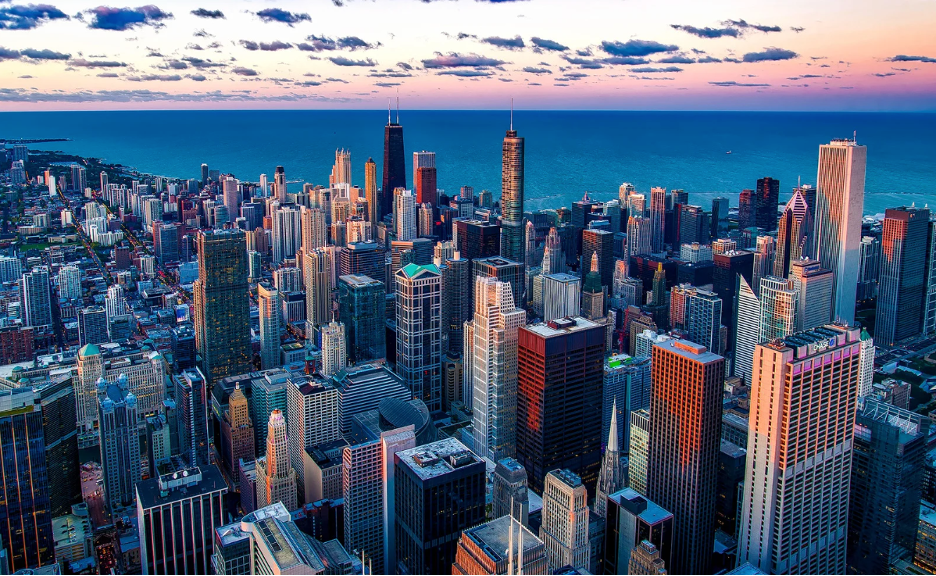 ---
5) Have Fun!
ProMat is full of great business and networking opportunities, but it's also a chance to have a great time. Check out all the extra activities MHI provides near the dining areas and around the show floor. Different exhibitors will also be offering lucky draws to win great prizes and other activities at their booths. Leave some extra room in your suitcase, many exhibitors will be giving away some goodies and you're almost certainly going to be going home with more than you brought. Take full advantage of everything, as the show only happens once every other year.
Don't forget to see what the city has to offer as well. If you can, get there a couple days early or stay a couple days extra to check out sporting events, theater, etc. If you can't extend your trip, each day ends at 5:00 giving you plenty of time to find some nice dinners, go to a local pub for sports, check out some live blues music, or find a magic or comedy show.
---
With all these tips and tricks, you can start to build your schedule and go into it with a plan of action to get the most out of your time. And check out 50 Things to Do in Chicago During ProMat 2023 to start scheduling your time while you're not on the show floor.
---
Recap:
Make a list of your top exhibitors to visit and seminars to attend.
Start reaching out to exhibitors for 1-on-1 demos and meetings.
Get in the mood to network and check out ProMat's networking events.
Block out some free time to wander and find things you didn't see or plan for.
Leave some room in your luggage to take home extra goodies and check out what Chicago has going on during the evenings (or weekends if you can add a couple days to your trip).
Reach out to ForwardX to secure your 1-on-1 meeting at the show!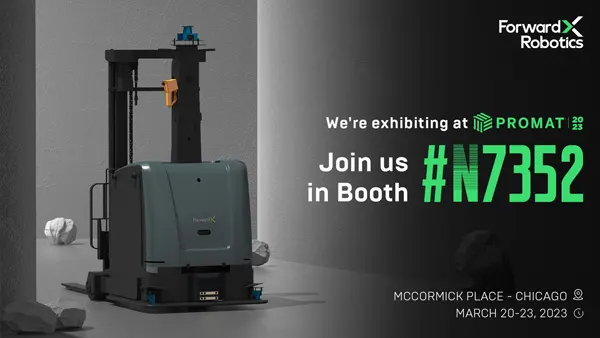 ---
Reach out to us to start your automation journey: Contact Us.