While MHI is providing a ton of great business opportunities, networking and social events, and educational seminars at ProMat from March 20–23, don't forget to take advantage of what the city of Chicago has to offer while you're there. If you can get there a couple days early or leave a couple days late, it's a perfect time to plan team building activities or set up client meetings (or just explore the city on your own). Even if your days are limited, there is plenty to do in the evenings after a long day at ProMat.
We spoke with a Chicago local and scoured the internet to curate a list of 50 things to do during the week of ProMat 2023. Below is our list of sporting events, concerts, theater, magic shows, comedy shows, sightseeing, bars, and restaurants to fill up your time and help you take advantage of your week in Chicago!

---
Sports
Chicago is iconic for sports fans and ranks 3rd, behind New York and Los Angeles, for cities with the most major league sports teams in the US. Below is a list of live sporting events happening during the week of ProMat and on the weekends just before and after. Even if you're not a big fan of any of the particular teams or sports, you'll be sure to be enveloped in the atmosphere that Chicago sports fans provide at any of the games.

1. NBA (Basketball) | Miami Heat at Chicago Bulls | March 18, 19:00 @United Center
2. NBA (Basketball) | Philadelphia 76ers at Chicago Bulls | March 22, 19:00 @United Center
3. NHL (Ice Hockey) | Vancouver Canucks at Chicago Blackhawks | March 26, 17:00 @United Center
4. AHL (Ice Hockey) | Manitoba Moose at Chicago Wolves | March 18, 19:00 @Allstate Arena
5. AHL (Ice Hockey) | Manitoba Moose at Chicago Wolves | March 19, 19:00 @Allstate Arena
6. MLS (Soccer) | FC Cincinnati at Chicago Fire FC | March 18, 19:30 @Soldier Field
---
Music
Chicago is also home to many great musicians and venues that attract global acts year-round. There are far too many concerts going on in and around Chicago to include everything in this list, but below are a few of the options that stood out and links to the venues to see what else is going on.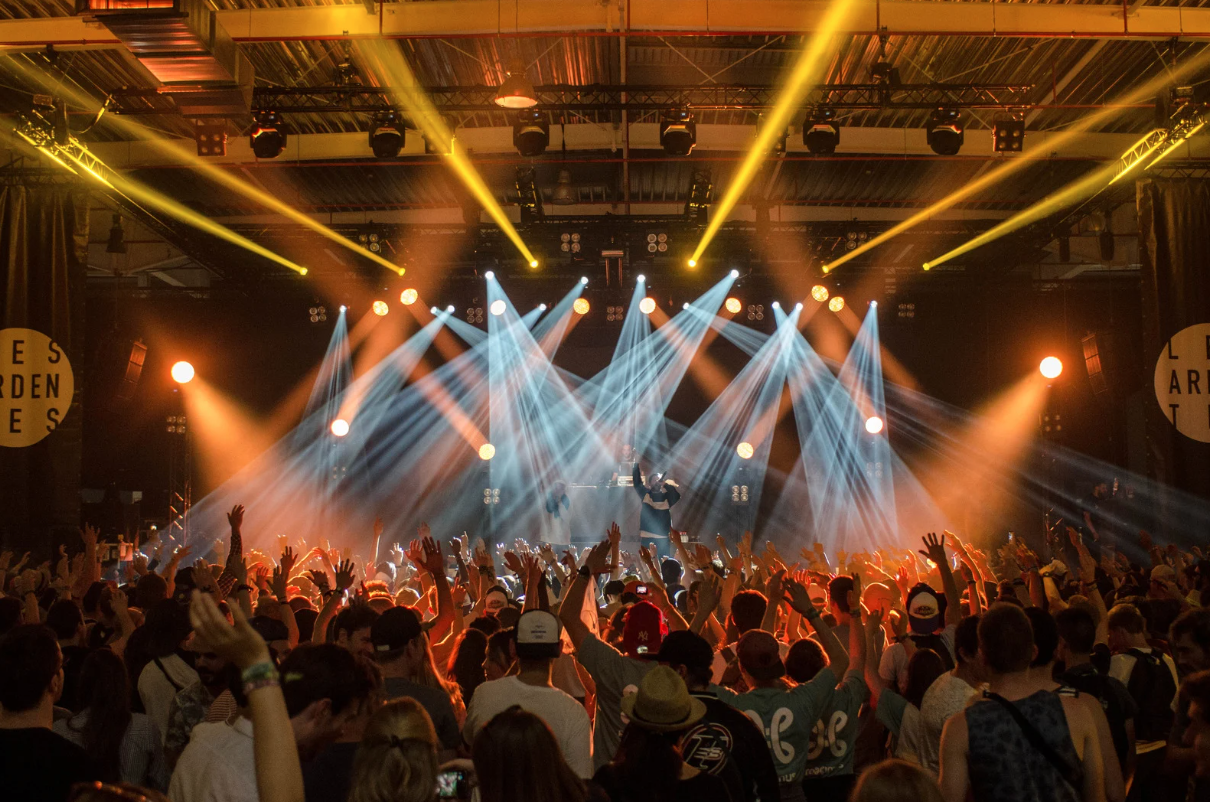 7. The Roots | March 18, 18:00 @The Salt Shed
A famous American, Grammy nominated, hip hop band formed in 1987 in Philadelphia. The Roots are also well known for their work on NBC's The Tonight Show Starring Jimmy Fallon.
8. New Edition: Legacy Tour with Keith Sweat and Guy | March 23, 20:00 @United Center
A classic American R&B/Pop group from Boston formed in 1978, heavily inspired by the Jackson 5.
9. Chicago Symphony Orchestra | March 18, 20:00; March 23, 19:30; March 25, 20:00 @Symphony Center
10. Our Last Night: The Welcome Back Tour | March 20, 17:30 @House of Blues
An American post-hardcore band from New Hampshire, formed in 2004 and known for post-hardcore and alternative metal renditions of popular pop songs.
11. Steel Panther: On the Prowl World Tour | March 25, 18:30 @House of Blues
A comedic American glam metal band formed in 2000 in Los Angeles. Known for profane and humorous lyrics and stereotypical glam metal lifestyle.
---
Theater
Outside of New York, one of the best cities to find touring productions and Broadway musicals is Chicago. Below is a list of some of the shows you'll find in Chicago during ProMat, but check out Chicago-Theater.com for even more.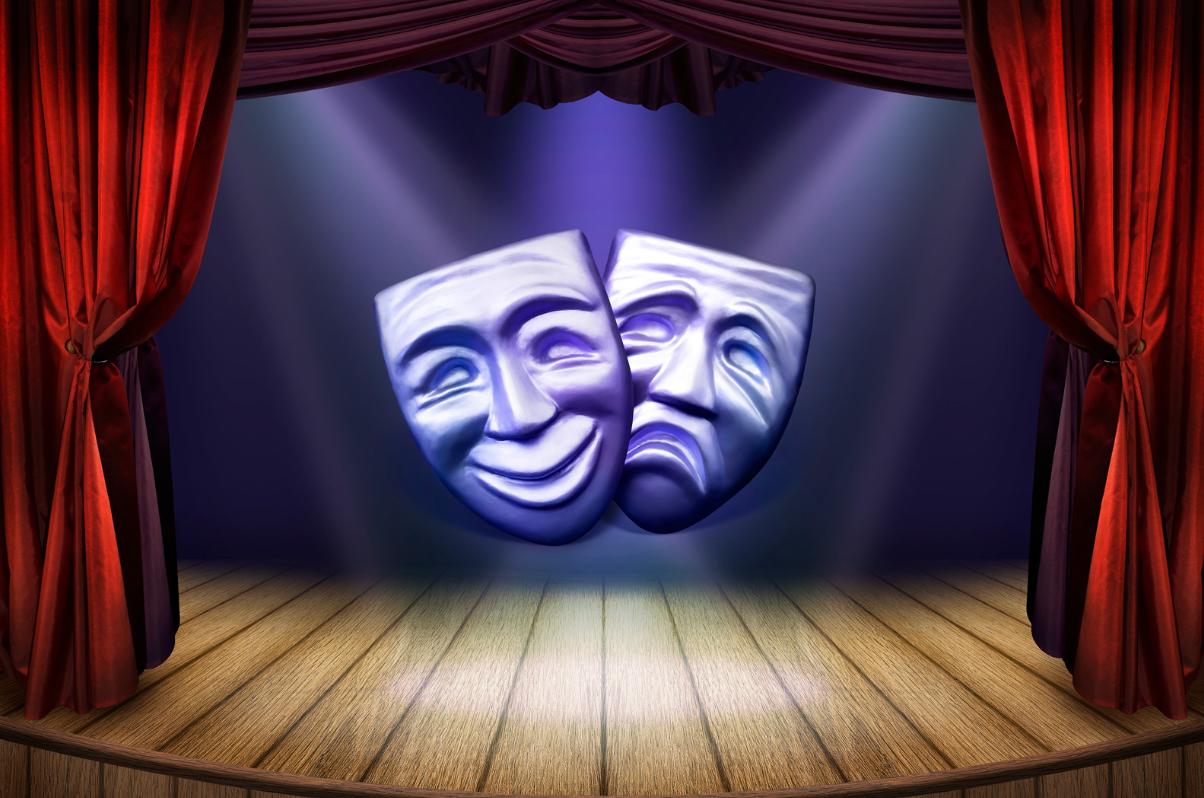 12. Blue Man Group | Multiple dates and times @Briar Street Theater
"Unlike anything you've ever seen before, the Blue Man Group's show is a dazzling audio-visual delight, throwing dance, performance art, music and comedy into a big melting pot and giving it a mighty stir."
13. Tina: The Tina Turner Musical | Multiple dates and times @James M. Nederlander Theater
"Garnering rave reviews from critics and the public alike, Tina – The Tina Turner Musical is an exhilarating rollercoaster ride that eclipses all other musical biopics. Yes, it's really that good!"
14. Big Fish | Multiple dates and times @Marriott Theater
"Based on the 1998 Daniel Wallace novel and inspired by Tim Burton's Southern Gothic odyssey, Big Fish – The Musical is a rich tale that takes you on a journey full of heart and what it means to be a big fish in a small pond."
---
Comedy
Chicago is well known among comedy lovers as some of the biggest names in comedy got their start here. Below is another short list of some of the big names and famous venues hosting nights of laughter during the week of ProMat. Also check out the TimeOut article for other great venues in Chicago.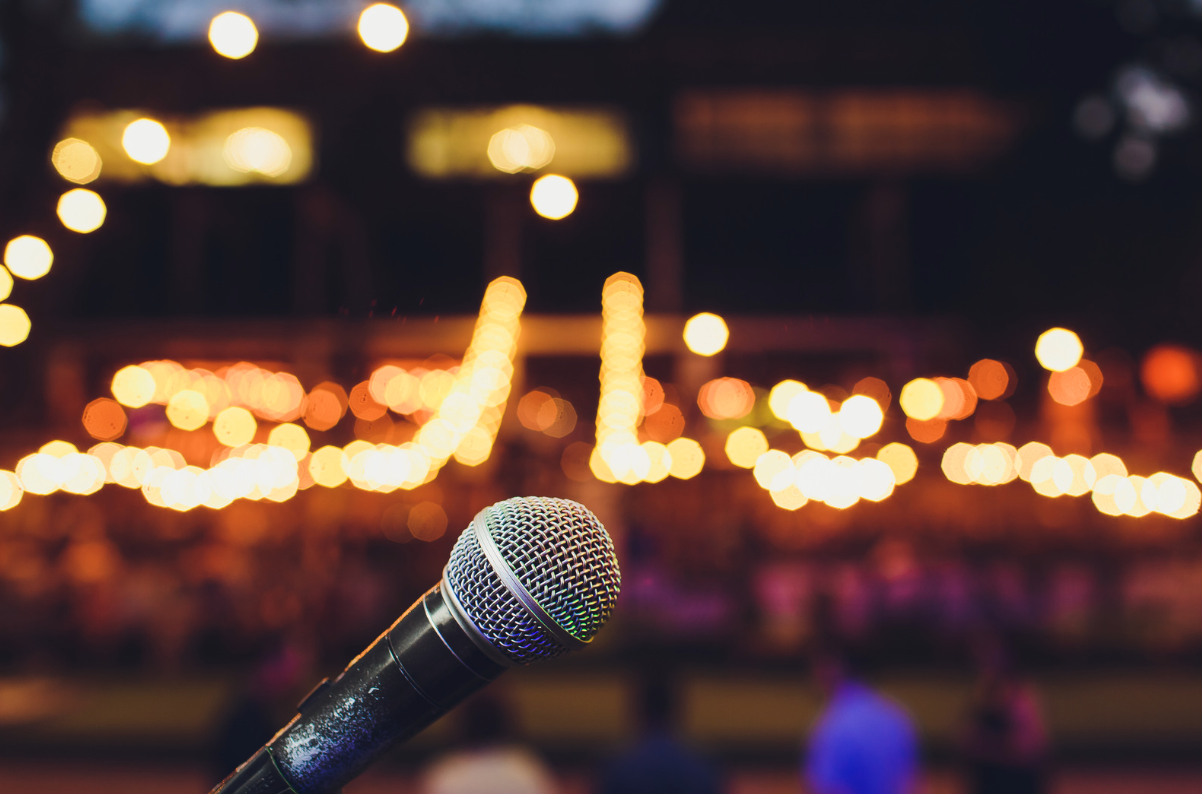 15. The Second City | Multiple dates and times
The Second City is a venue hosting multiple shows every night. If you haven't heard of it, you'll surely have heard of some of the stars that got their starts here and went on to Saturday Night Live or other major projects. The list includes Tina Fey, Bill Murray, John Belushi, Dan Aykroyd, Eugene Levy, Chris Farley, Mike Myers, Jordan Peele, Amy Poehler, Steve Carrell, Cecily Strong, Stephen Colbert, and many many more.
16. Lewis Black | March 24 & 25, 20:00 @North Shore Center
"The twice Grammy-winning Lewis Black is the perfect demonstration of that rare comic, who can cause you to laugh while making compelling points about the absurdity of the world around you."
–Chicago-Theater.com
17. Impractical Jokers | March 26, 17:00 @Rosemont Theater
"This interactive comedy show with the stars of Tru-life's "Impractical Jokers" features never-before-seen videos, an audience question and answer session, stand-up comedy and more."
–Chicago-Theater.com
---
Magic
With a deep history in magic dating back to the 1800s, it's no wonder that Chicago is still one of the best places to find some of the best magic shows and magicians. Check out the article A brief, Wondrous History of Chicago Magic to learn more about the history, and the list of some of the shows going on during ProMat below.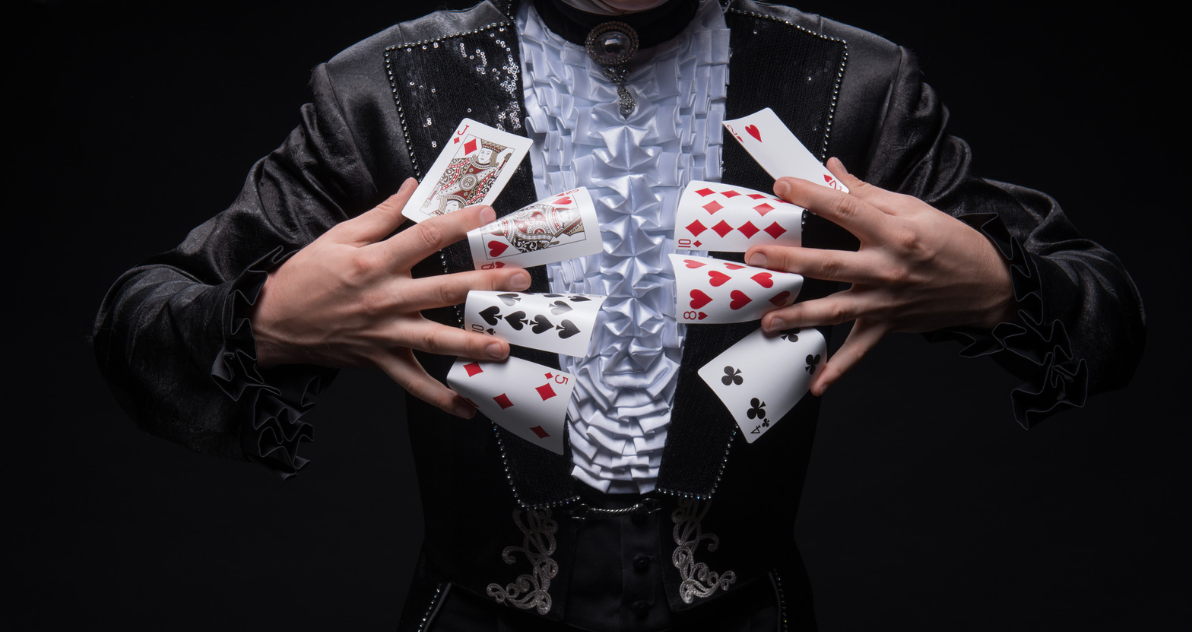 18. The Magic Parlour | Multiple dates and times
Shows seat less than 50 guests, so tickets sell out quick.
"The show transformed a roomful of tired adults into wide-eyed innocents"
-Chicago Theater Beat
19. Chicago Magic Lounge | Multiple dates and times
"Open 7-nights-a-week, the Chicago Magic Lounge features performances by the best magicians working today. From our talented House Magicians to guest entertainers, our magic shows promise an evening you won't soon forget."
20. Harry Potter Magic at Play | Multiple dates and times
This one is for those bringing the whole family. Harry Potter Magic at Play is full of interactive magic for the kids and designed for parents and "experienced wizards" to have fun and get lost in the magic too.
---
Sightseeing
Chicago is home to some unique works of art and architecture. Below are some of the "must-visits" only found in Chicago!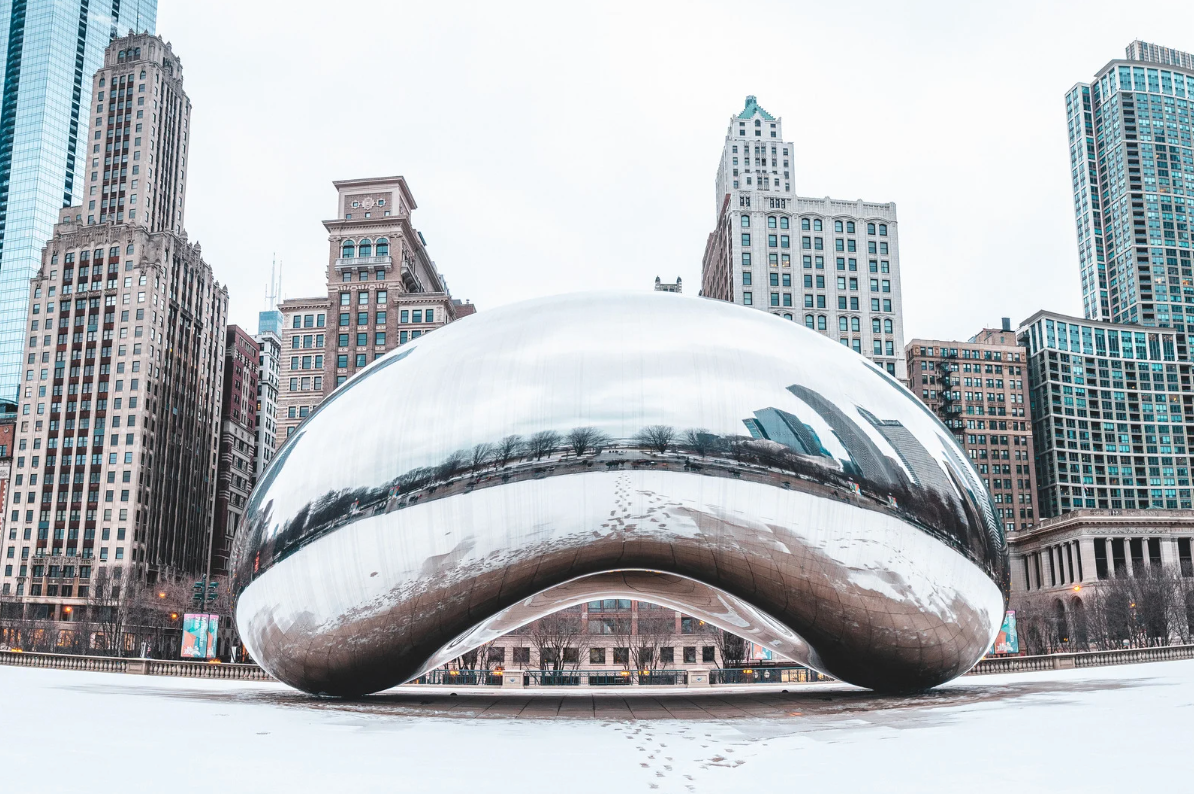 21. Cloud Gate (The Bean) | @Millennium Park
It's not a trip to Chicago without seeing The Bean! The iconic sight went up in 2004 and immediately became a must-see attraction when visiting the city. Its official title is actually Cloud Gate but was nicknamed The Bean for obvious reasons. You'll find the instagrammable work of art in Millennium Park near the McCormick Tribune Plaza.
22. Skydeck Chicago | Mon–Fri, 9:00–22:00; Sat/Sun, 8:30–22:00
Skydeck Chicago is the highest observation deck in the U.S. The observation deck puts you 1,353 ft in the air on the 103rd floor where you can walk on glass bottomed platforms that come four feet out from the Willis Tour. If heights aren't your thing or you've done it before, it has recently been remodeled to have more interactive elements to learn all about the history of the city making the trip worth it for everyone.
23. Lincoln Park Zoo | Daily with gates open from 10:00–17:00
24. Art Institvte Chicago | Thu–Mon from 11:00–17:00 (Closed on Tue and Wed)
The Art Institute has multiple rotating exhibits going on and will be featuring a Salvador DalÍ exhibit during the week of ProMat.
25. Garfield Park Conservatory | Wed–Sun, 10:00–16:00 (Closed on Mon and Tue)
"Chicago's Garfield Park Conservatory is one of the largest and most stunning botanical conservatories in the nation. Often referred to as 'landscape art under glass,' the Conservatory showcases thousands of plant species from around the world throughout eight indoor display gardens. Year-round, visitors can enjoy the lush flora and tropical temperatures indoors, or more than 10 acres of outdoor gardens, nature play spaces for children, water lily pond, and much more."
Note: Reservations are required but FREE.
26. The 606 Trail | Daily from 6:00–23:00
"What was an abandoned rail line is now The 606! Its 2.7 miles of multi-use recreational trail and park is an alternative transportation corridor, a living work of art, and a spectacular new green space for all to enjoy."
27. 360 Chicago | Daily from 9:00–23:00
"Chicago's Exciting Observation Deck," puts you 1,000 ft up on the 94th floor of the John Hancock Building. 360 Chicago also has TILT, "one of the highest thrill rides on the planet," and CloudBar to get your favorite cocktails while taking in the view.
28. Armitage – Halsted Hub | Armitage Avenue
This section of Armitage Avenue hosts some unique shopping and dining experiences and is "Lincoln Park's unofficial wine district."
29. The Barrel Run | Public tours on Thursdays, Fridays, and Saturdays with customizable private events
"Our Barrel Bus™ / Barrel Trolley™, replete with brass and copper piping, fine wood and a unique barrel shape, was engineered to encapsulate the entire brewing experience. Your journey to local breweries, distilleries, and wineries will be as thrilling and savory as the beer and spirits you will taste along the way. Host a private party and entertain your guests with an unforgettable Barrel Run experience!"
---
Restaurants & Bars
Everybody needs to eat! Here's a list of restaurants and bars to check out as you unwind each day after ProMat. We spoke with a Chicago local to get his opinions and found options for everyone. Some recommend making reservations and some don't accept reservations, so if any stand out on our list, we suggest taking a look at their website and giving them a call before hand.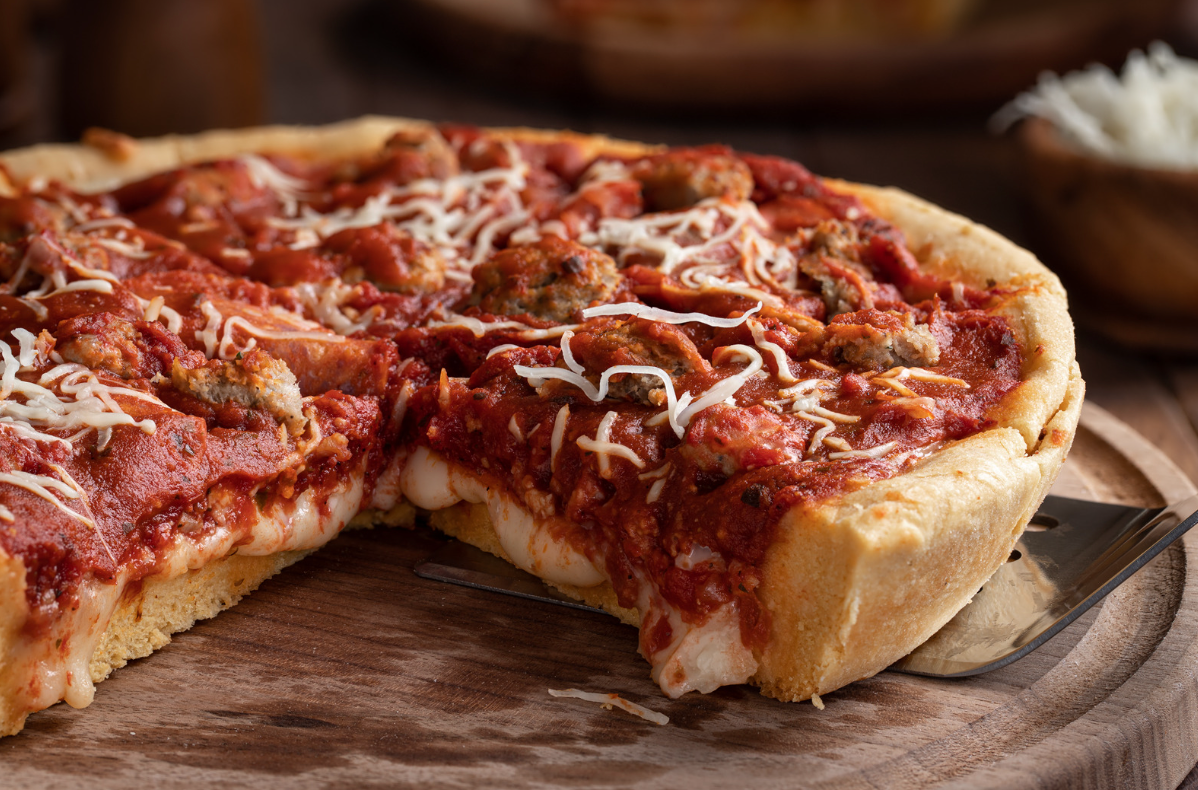 30. Cindy's Rooftop | Mon–Thu, 11:00–23:00; Fri, 11:00–00:00; Sat, 10:00–00:00; Sun, 10:00–23:00
Rooftop dining with a great view. "The jewel in the crown of the Chicago Athletic Association Hotel. Cindy's Rooftop restaurant and open-air terrace offers panoramic views of Millennium Park, sparkling Lake Michigan, the Art Institute of Chicago, and beyond."
31. Lou Malnati's | Hours vary by location
Chicago is known for its classic deep-dish pizza, and Lou Malnati's is "considered the oldest family name in Chicago pizza," and, "as rich in history as its pizza is in flavor."
32. Portillo's | Hours vary by location
From hot dogs to shredded beef sandwiches and burgers, Portillo's is part of the Chicago experience with "unrivaled Chicago street food."
33. Gibson's Bar & Steakhouse | Daily from 11:00–00:00
"Gibson's Bar & Steakhouse has been a Chicago icon since partners Hugo Ralli and Steve Lombardo opened its doors in May of 1989. The classic American steakhouse is the first in the country to be awarded its own USDA certification program. Gibsons Prime Angus Beef is featured along with fresh fish, classic cocktails, and extensive wine list and exceptional service."
34. Beatnik | Wed–Fri, 16:00–2:00; Sat, 10:00–3:00; Sun, 10:00–00:00 (Closed on Mon and Tue)
"Created by Maison Bonhomme, Beatnik West Town's aesthetic is driven by a triumphant fusion of three countries close to our hear: Morocco for its audacious combinations of color and passionate artisans, France for its music and artistic confidence, and Italy for a healthy dose of polish and panache to sex it all up." Beatnik is a perfect place for a meal with nice cocktails or a weekend brunch.
35. RPM Italian | Sun–Thu, 16:00–21:30; Fri, 16:00–22:30; Sat, 15:00–22:30
"Located in Chicago's River North neighborhood, RPM Italian is modern in approach and Italian in spirit, featuring a contemporary menu with dishes meant to be shared."
36. Cabra | Mon–Thu, 16:00–22:00; Fri, 16:00–23:00; Sat, 11:00–23:00; Sun, 11:00–22:00
"Part of The Hoxton Hotel, Chicago, Cabra is a spirited rooftop dining and drinking destination inspired by the vibrant flavors of Peruvian Cuisine." Cabra is another great option for rooftop views and weekend brunch. They suggest making reservations ahead of time, especially for brunch.
37. Green Street Smoked Meats | Sun–Thu, 11:00–22:30; Fri–Sat, 11:00–23:00
Those in warehousing will feel right at home here. "Located down a brick paved alley in Chicago's West Loop neighborhood, the nationally acclaimed Green Street Smoked Meats beckons guests with rock music and house smoked, Central Texas-inspired BBQ served at the counter in a warehouse-style restaurant."
38. Au Cheval | Mon–Thu, 11:00–22:15; Fri, 11:00–23:15; Sat, 10:00–23:15; Sun, 10:00–22:15
"A diner-style bar and restaurant with a passion for eggs, Au Cheval elevates traditional diner fare. Guests can indulge in dishes ranging from chopped chicken liver and roasted bone marrow, to traditional sandwiches, egg-focused entrees, and the signature cheeseburger. The bar program showcases strong, classic cocktails including the Horse's Neck, Vieux Bonal, and Hemingway's Daiquiri. A robust draught beer list offers a wide range of neighborhood, domestic, and international selections. The dimly lit restaurant, pulsating with a vintage reel-to-reel soundtrack, features dark leather booths, dark wood paneling, and a zinc bar wrapped around the open kitchen."
39. Trivoli Tavern | Sun–Thu, 16:30–22:00; Fri–Sat, 16:30–22:30 (Special brunch hours on Sat & Sun, 10:30–13:45)
"Trivoli Tavern is an American tavern with continental touches hiding down the old cobblestone courtyard of 114 N. Green Street.
Rubbing shoulders with Trivoli Tavern is The Lobster Bar. Step inside and you'll find a salty old school vibe with a menu of shellfish, sushi, sake and slushies."
40. Girl & the Goat | Sun–Thu, 16:30–22:00; Fri–Sat, 16:30–23:00
"As one of the first restaurants on Chicago's famed Restaurant Row in the West Loop, Stephanie Izard's Girl & the Goat began in 2010 with a goal of serving bold, global flavors to our local community (and visitors!). Since then, our desire to treat guests like family has remained the same (as have our Green Beans) – but our seasonal flavors, cocktails, wine and locally-rooted beer are ever-changing."
41. Time Out Market | Mon–Fri, 8:00–22:00; Sat, 9:00–22:00; Sun, 9:00–21:00 (Bakery opens early, other kitchens open at 11:00 AM)
With 3 floors, including a rooftop, the market hosts multiple local restaurants with options for everyone. The market also hosts daily events from DJs to rooftop Yoga and much more. "The expansive, curated experience features the highest-rated local restaurants and Chicago's most-revered chefs. Together, they make up our 18 unique food concepts."
42. Etta | Hours vary by location
"Centered around a wood-fired hearth, we create sophisticated yet familiar dishes using expert cooking techniques. With a frequently updated menu of wood-fired pizzas, housemade pastas, and farm fresh salads, etta is a celebration of rustic cuisine that is thoughtful of the season."
43. Robert's Pizza | Mon–Thu, 12:00–21:00; Fri, 12:00–22:00; Sat, 11:00–22:00; Sun, 11:00–22:00
"For us, a proper slice of pizza, when folded, cracks but does not break. Striking a perfect balance between "crunch and chew", we mix, rest, ferment, and rise our dough based on Robert's journey to perfect a pizza crust. This is what we mean when we say we LOVE DOUGH RESPONSIBLY. We take dough seriously."
44. Do-Rite Donuts & Chicken | Hours vary by location
Coffee, breakfast sandwiches, donuts, chicken, donut sandwiches, and more. Do-Rite mixes sweet and savory for a unique experience with fresh made donuts every day and vegan options as well.
45. Chicago's Chefs Cook for Earthquake Relief | Mon, March 20 from 18:00–20:00
This culinary event is only happening once, and it's on the first day of ProMat. "The Chicago culinary community is coming together to raise funds for the deadly earthquakes in Turkey and Syria. Money from the event will be sent to World Central Kitchen, a non-profit organization that works on the frontlines to provide meals to those impacted by disaster. Attendees will be able to sample dishes from participating chefs like Nikolaos Kapernaros and Panos Chalikiopoulos (Avli), Joe Flamm (Rose Mary), Art Smith (Reunion), Tony Priolo (Piccolo Sogno) and more."
46. Arya Bhavan | Mon & Wed–Fri, 17:00–21:00; Sat–Sun, 12:00–21:00 (Closed on Tuesdays)
Arya Bhavan is the place to be for vegan Indian dishes. "Welcome To Our Home. This is what "Arya Bhavan" means. It's an invitation to be part of our Chicago Community of vegan, gluten-free, and raw food lovers. At Arya Bhavan, we've made it our purpose to promote healthy eating for everyone. We enjoy being hospitable, being around people, and nurturing them with products coming fresh from the Home we all share…the Earth."
47. Amitabul | Wed–Sun, 12:00–15:00 & 16:00–21:00 (Closed on Mondays and Tuesdays)
Amitabul is a Korean & Western, vegan restaurant. "Bill and his brother Dave come to America, where they run Jim's Grill on Chicago's north side. While the menu features burgers and eggs, the monks from the brothers' Buddhist temple bring vegetables for them to make vegan Bi Bim Bop. The dish is an unexpected hit and Bill is encouraged to start his own restaurant, specializing in his unique approach, a vegan merging of traditional Korean preparation and Western taste."
48. Elephant + Vine | Daily from 10:30–21:30
Elephant + Vine serves up classic American burgers, wraps, chicken, and salads but it's all vegan friendly. "We serve ridiculously good food that just happens to be plant-based. Much more than delicious, our incredible food has HUGE benefits for people, planet, and animals."
49. Vegan Plate | Tue, 16:00–20:00; Wed, 11:00–20:00; Thu–Sat, 11:00–21:00; Sun, 13:00–20:00 (Closed on Mondays)
Vegan Plate specializes in vegan versions of your favorite Japanese dishes. "The mission is simple: serve delicious, affordable food that guests will want to return to week after week."
50. I'm Vegan | Tue–Sun, 11:00–21:00 (Closed on Mondays)
"I'm Vegan, IL welcomes Chicago diners to experience the journey of Vegan Thai taste with our friendly service. Truly Thai in spirit, I'm Vegan, IL evokes a sense of culture and authenticity by fusing Thai culinary traditions with a modern interpretation."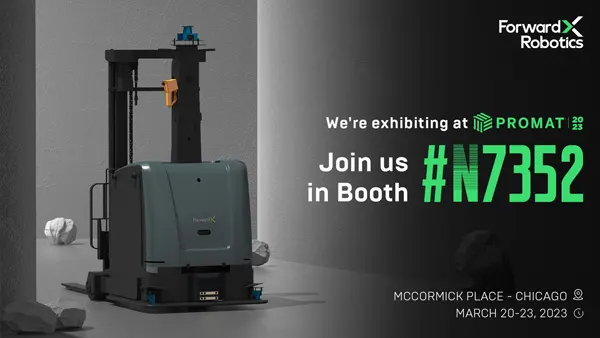 With the list of 5 Things to Do Before You Get to ProMat, and this list of (mostly) Chicago exclusive activities, you'll be well prepared to make the most of your trip to ProMat 2023!
Don't forget to secure your 1-on-1 meeting with one of our experts to learn more about ForwardX:
---
Reach out to us to start your automation journey: Contact Us.