In the world of warehouse logistics, the efficiency of product delivery hinges on two critical processes: Each Picking and Case Picking. Each Picking deals with individual units or "eaches," perfect for e-commerce and retail orders. Case Picking, on the other hand, tackles full cases or cartons of products (and sometimes larger individual items such as home furnishing products), ideal for replenishing retail stores and distribution centers. The key difference lies in unit size and weight.
Each Picking handles small units, while Case Picking manages larger quantities in entire cases. However, this seemingly straightforward process of Case Picking comes with its own set of challenges, especially concerning safety. Join us as we delve into these challenges and offer potential solutions for optimizing the case picking process.
Challenges of Case Picking:
The diverse inventory found in modern warehouses presents a challenge when it comes to case picking. With a vast array of products, each with unique characteristics, sizes, and storage needs, manual lift carts and forklifts become essential equipment in warehouses dealing with small and medium-sized items.
However, not all Autonomous Mobile Robots (AMRs) work seamlessly with forklifts. Laser-based AMRs often position their sensors in a way that may create blind spots near the ground. These sensors rely on horizontal beams and have limited detection angles. Placing laser sensors above a forklift's fork can lead to a higher risk of collisions and safety concerns, especially when dealing with heavier payloads.
Furthermore, AMRs and autonomous forklifts from different manufacturers often struggle to communicate due to differences in platforms, control systems, and communication protocols. Proprietary software and protocols hinder seamless interactions between these systems.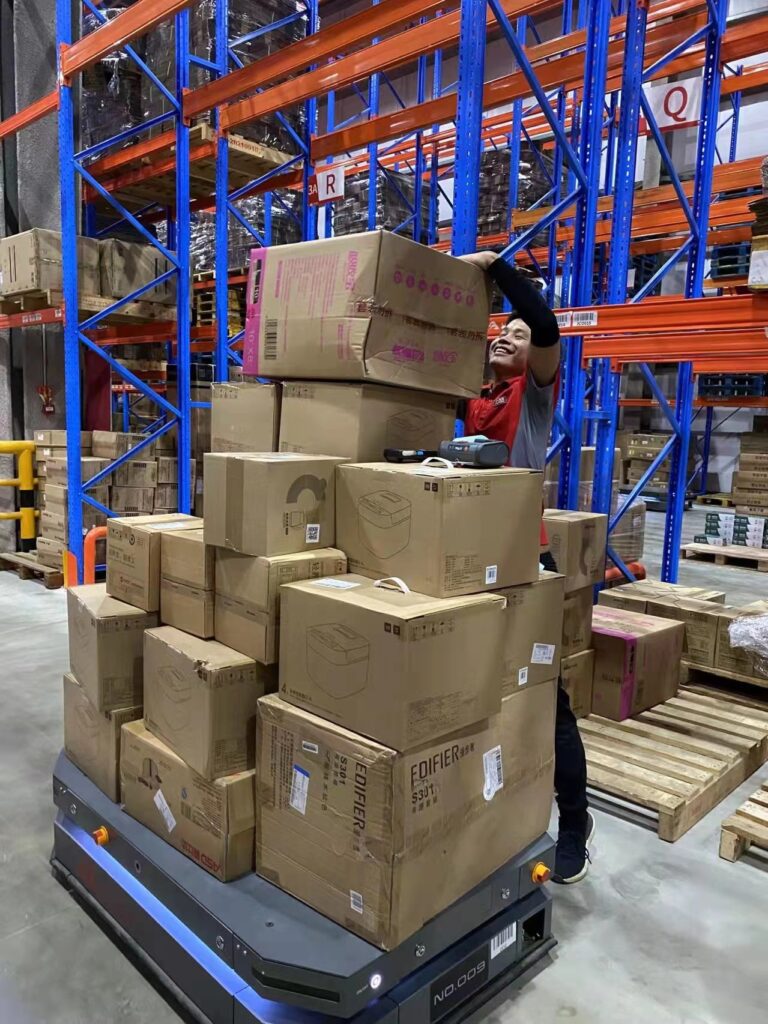 Unlike traditional AMRs that rely solely on laser sensors, ForwardX AMRs stand out thanks to their advanced sensor fusion technology and computer vision cameras, which provide a comprehensive view of the environment. This integration enhances perception capabilities, minimizes blind spots, and ensures safe navigation. With ForwardX AMRs, you can reduce the risk of collisions and enhance safety during case picking operations.
Furthermore, ForwardX's Apex Autonomous Forklift series complements its case-picking AMRs, offering centralized control and coordination through its f(x) AMR fleet manager system. This integrated system grants warehouse managers complete visibility and control over their entire fleet, optimizing resource utilization and task allocation for maximum efficiency and productivity.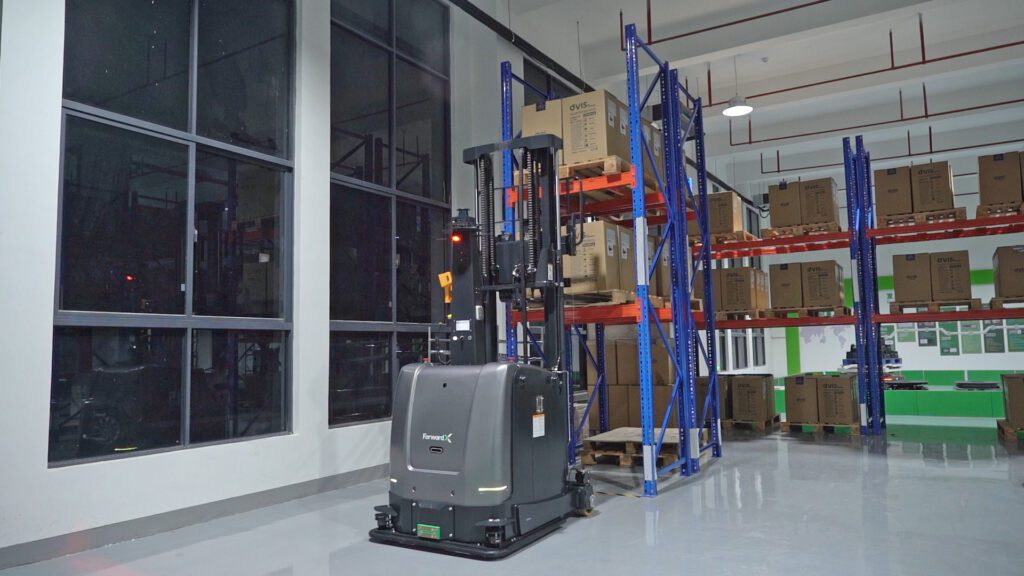 ForwardX has a proven track record in delivering case picking solutions across various industries and employing a variety of picking strategies. The company has successfully deployed its solutions in coffee, cosmetics, home furnishings, beverages, and convenience store retail distribution centers, as well as e-commerce fulfillment warehouses. The adaptable picking strategies cater to each business's specific needs, whether it's ship alone, pick-to-pallet, cross-docking, discrete order, or batch picking.
For instance, JD Logistics experienced a 133% increase in picking efficiency and a 90% reduction in error rates by utilizing ForwardX Max AMRs for ship alone picking in a beverage warehouse.
SF DHL boosted its UPH by over 200% and achieved a 43% operational cost savings by implementing ForwardX Flex AMRs to support batch picking workflows in a coffee distribution warehouse.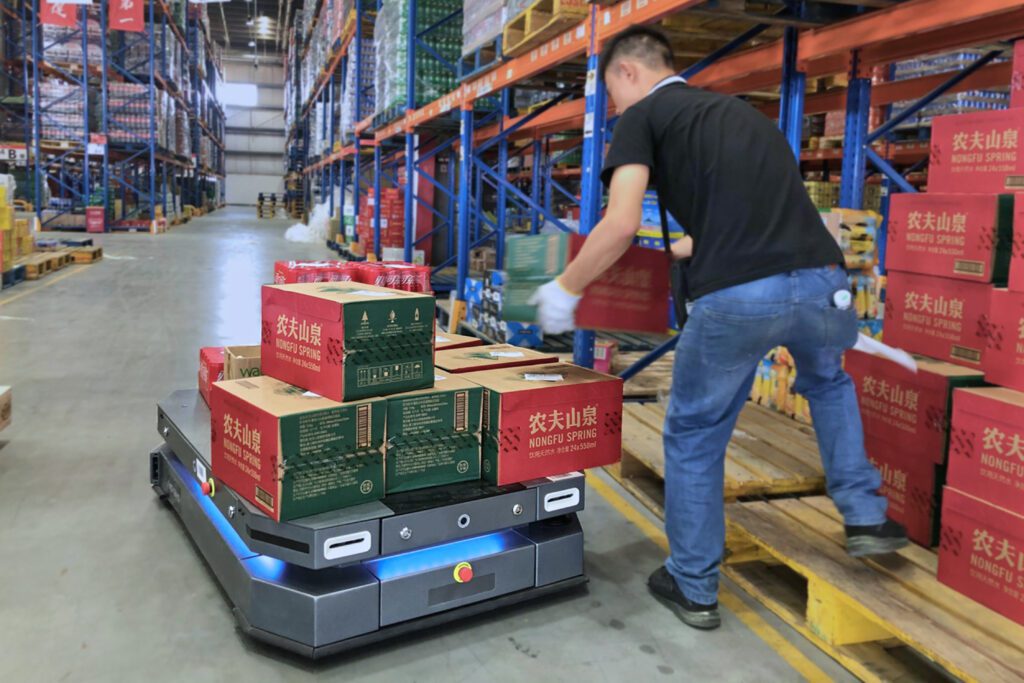 In a world increasingly recognizing the advantages of AMRs within warehousing workflows, it's noteworthy that case picking has often been overlooked due to its unique set of challenges. ForwardX has emerged as a trusted authority in conquering these challenges, offering safe, efficient, and dependable solutions for case picking workflows. The innovative vision-first AMRs provide businesses with a proven, adaptable solution to enhance their case picking operations. With a range of mobile robots and autonomous forklifts tailored to various picking strategies and product types, ForwardX is your partner in optimizing case picking for the future.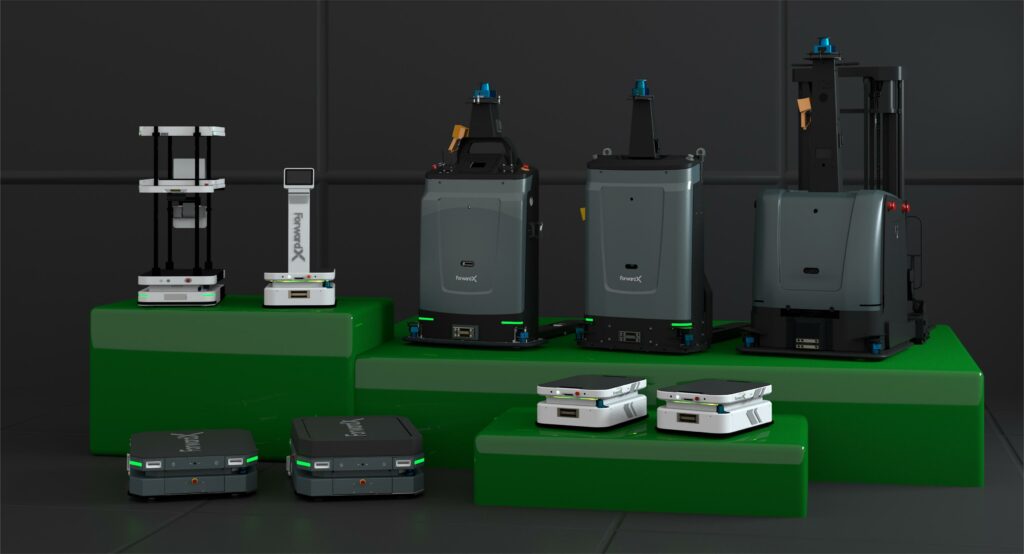 If you're aiming to drive productivity and efficiency in your warehouse or manufacturing facility, regardless of its size, ForwardX Robotics offers cutting-edge AMR solutions that can revolutionize your operations. Experience the transformative power of automated material handling technology and unleash a whole new realm of possibilities for your business.
Contact us to learn how we can help you enhance your operational efficiency while significantly reducing costs.