DHL partner, SF Supply Chain China, is the leading supply chain service provider in China. It currently has warehousing and logistics facilities in more than 80 cities and provides multi-channel warehouse distribution for B2B and B2C workflows. Sf DHL's Beijing warehouse provides distribution to 400 stores for China's leading coffee brand. The warehouse sought a solution to increase productivity, reduce errors, and decrease recruitment and training costs.
Low Productivity
High Error Rate
High Labor & Recruitment Costs
Complex Workflows
Fluctuating Demand
Travel Time Reduction: By automating material movement, pickers get more done in less time.
Rapid Deployment: With ForwardX's unique algorithms and no need for warehouse remodeling, deployment took just two weeks.
Simplified Workflows: On-screen directed workflows and scanning simplify the process and led to increased accuracy.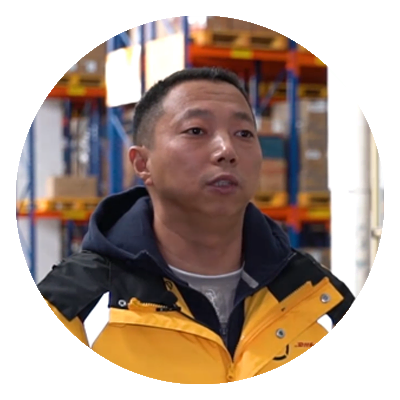 "Our main problem before introducing AMRs was that our productivity and efficiency were just too low, and our labor costs were too high. After careful consideration of various solutions, we chose to implement ForwardX Flex AMRs. …Since deploying, we've seen huge increases in productivity and efficiency, significant reductions in labor costs, and our error rate has improved too."
Jinhui Hao, Operations Manager
SF DHL