Revolutionizing Logistics to Empower Your Warehouse Fulfillment
Pick2Go
is the name for ForwardX's AI-empowered collaborative AMR picking solution. People complete picking tasks within zones and collectively contribute to the picking of all orders. Robots travel the "long walks" between picking zones and work stations to meet pickers and complete orders.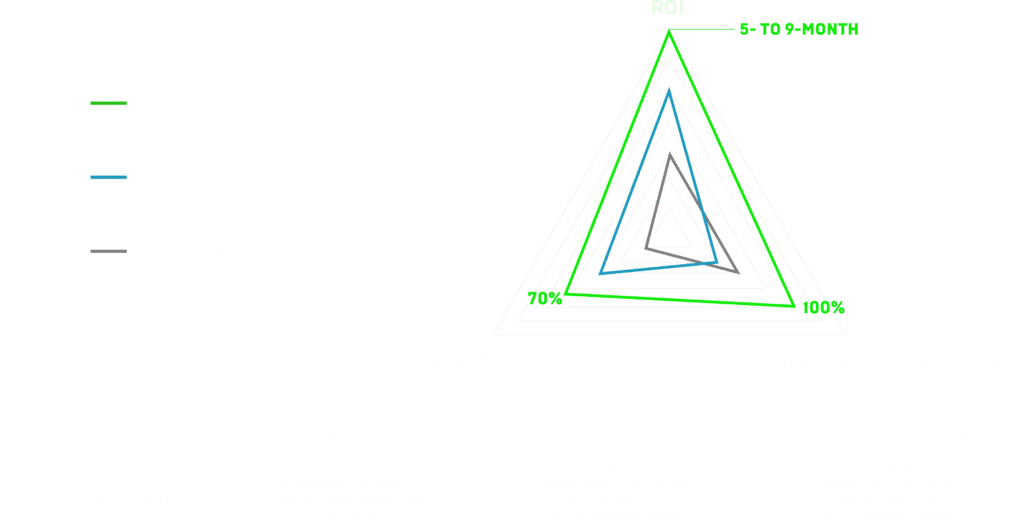 World-Class Warehouse Picking Solution
Adaptable to Various Warehouses
Using our AMRs and deep learning software algorithms, our mission is to add value to people's lives and businesses' operations. We envision a future where a network of intelligent robots enhances human potential and allows businesses to become the best employers they can be.