Redefining Flexibility
in the automotive industry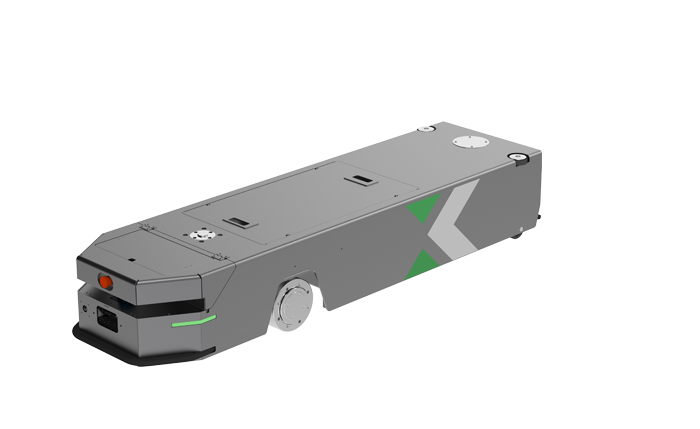 Lynx is the most flexible AMR built for the automotive industry that is driving efficiency with rapid deployment, leading to quick ROI.
The Lynx series is designed to solve pain points in the automotive manufacturing industry. Lynx uses deep learning computer vision paired with a LIDAR-based SLAM navigation system making it suitable for stable operations in a complex environment. It works alongside personnel, other AMRs, and customers' existing automation equipment without a need for remodeling or laying out magnetic strips or other fixed routes.
Lynx U1000
Unidirectional towing of up to 2,204 lbs.
Lynx O1500
Omnidirectional towing of up to 3,306 lbs.
Payload
 
Lynx U1000
Lynx O1500
Dimensions
Length
1,610 mm (63.38 in)
2,200 mm (86.61 in)
Width
440 mm (17.32 in)
440 mm (17.32 in)
Height
285 mm (11.22 in)
285 mm (11.22 in)
Ground Clearance
25 mm (0.98 in)
25 mm (0.98 in)
Payload
Weight
240 kg (529 lbs)
340 kg (749 lbs)
Max. Payload
1,000 kg (2,204 lbs)
1,500 kg (3,306 lbs)
Performance
Towing Hooks
1
2
Lifting Height
50 mm (1.96 in)
50 mm (1.96 in)
Turning Radius
1,200 mm (47.24 in)
800 mm (31.49 in)
Navigation & Positioning
Navigation Mode
Road Network
Positioning Mode
Laser SLAM/Visual Tag/Visual Semantics
Communication
Wi-Fi and Cellular Network
Yes(4G/5G, Optional)
*The information, pictures, and claims made in this document are for reference purposes only
Using our AMRs and deep learning software algorithms, our mission is to add value to people's lives and businesses' operations. We envision a future where a network of intelligent robots enhances human potential and allows businesses to become the best employers they can be.