THE POWERHOUSE IN YOUR WAREHOUSE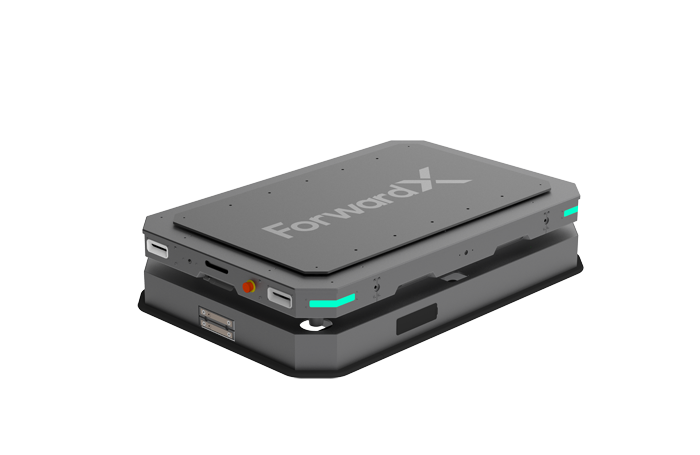 The Max series brings the flexibility of Flex and the piece picking swarming method to your heavier case- and pallet-picking workflows.
With a payload capacity of 1,322 lbs and available lifting functions, Max is suitable for picking tasks, pallet movement, and more, limiting forklift operations and eliminating long-hauls with heavy carts or pallet jacks.
Max 600
Max 600 brings the flexibility of the Flex series to the larger and heavier goods in the warehouse. Max 600 is ready for pallet- and case-picking for B2B retail store replenishment and B2C eCommerce Fulfillment.
Max 600-L
Max 600-L is equipped with a lifting function, that allows the AMRs to autonomously locate pallets or larger racks and work with forklifts to automate receiving, putaway, replenishment, and shipping workflows.
 
Max 600
Max 600-L
Dimensions
Length
1,380 mm (58.33 in)
1,380 mm (58.33 in)
Width
900 mm (35.43 in)
900 mm (35.43 in)
Height
320 mm (12.60 in)
320 mm (12.60 in)
Height (with extension)
–
335 mm (13.18 in)
Ground Clearance
35 mm (1.37 in)
35 mm (1.37 in)
Payload
Max. Payload
600 kg (1,322 lbs)
600 kg (1,322 lbs)
Configuration
–
●
Lifting Height
–
60 mm (2.36 in)
Navigation & Positioning
Navigation Mode
Natural/Road Network/Hybrid/Follow
Positioning Mode
Laser SLAM/Visual Tag/Visual Semantics
Communication
Wi-Fi and Cellular Network
Yes (4G/5G, Optional)
Accessories
*The information, pictures, and claims made in this document are for reference purposes only
Using our AMRs and deep learning software algorithms, our mission is to add value to people's lives and businesses' operations. We envision a future where a network of intelligent robots enhances human potential and allows businesses to become the best employers they can be.